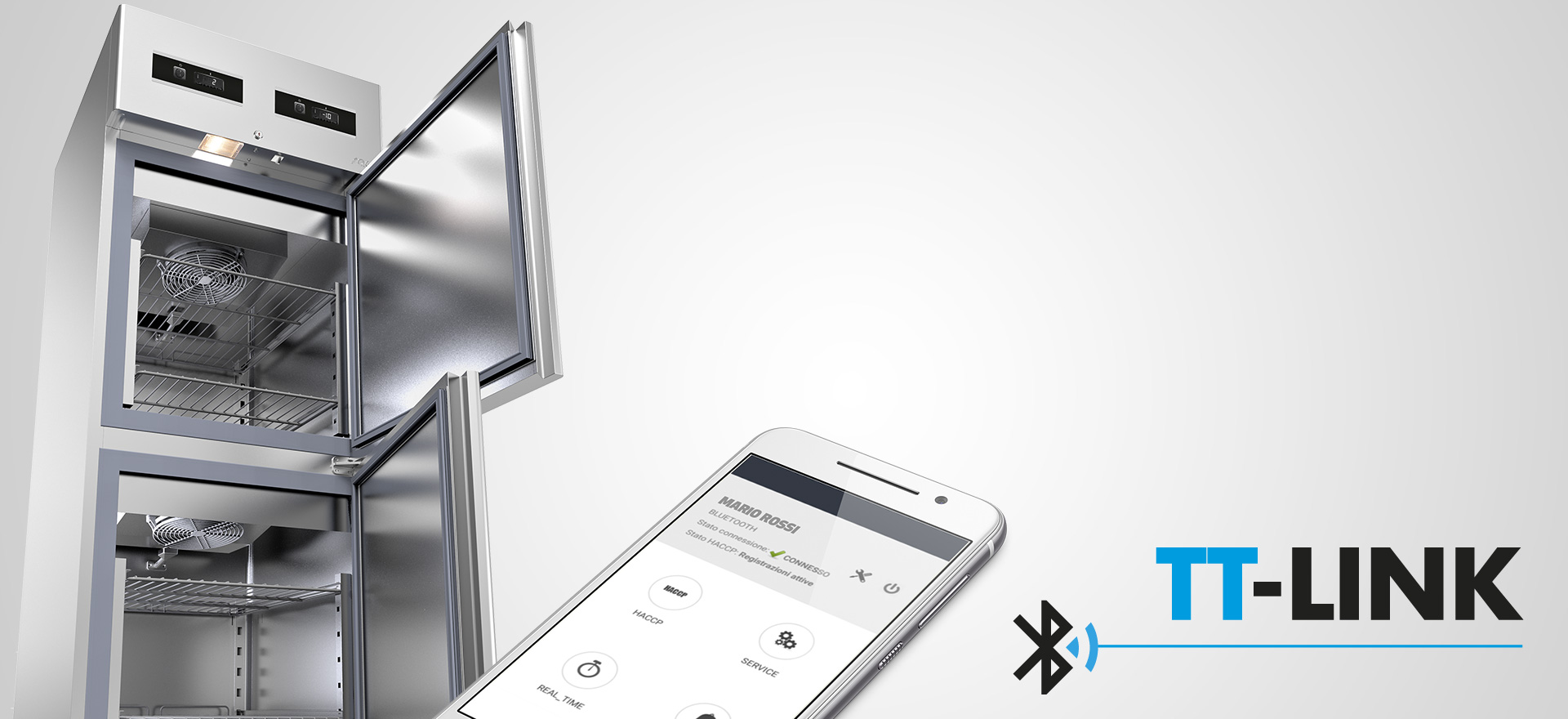 NOW YOUR REFRIGERATED CABINET
CAN COMMUNICATE WITH YOU
WHAT IS TT-LINK?
TT-LINK is a thermoregulator managed as an optional accessory which allows refrigerators and refrigerated counters to communicate through an App with Smartphones and Tablets via Bluetooth at a distance of approximately 10 metres
Thermoregulator with RTC clock
Memory that lasts at least 1 year
Transmission module via Bluetooth
*Accessory available upon request for Android - bluetooth 4.1

EVCONNECT
DOWNLOAD THE APP – EVCONNECT APP FROM GOOGLE PLAY
Minimum technical requirements
Set at a distance of about 10 metres, avoiding metal barriers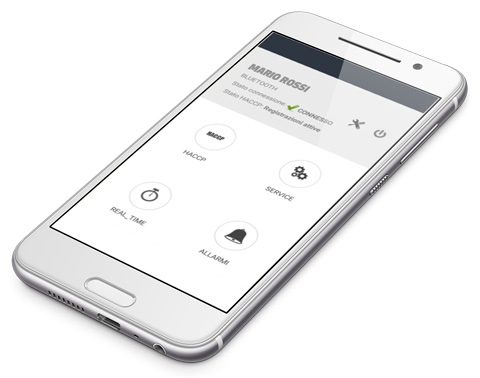 HACCP
See and download recordings. View the temperature graph. Select specific periods. Send downloaded data
REAL TIME
Consult and/or edit operating data.
SERVICE
Real all variables and parameters.
ALARMS
Verify alarms.
Info: HACCP data is sent in Excel format. Other data is sent in json format, which can only be opened via the App (the recipient must download the App).

ACCESSORY CODES
Choose between the following codes,
depending on the operating temperature of the product which will be modified
TT-LINK

for products -2/+8°C
TT-LINKZ

for products 0/+10°C
TT-LINKB

for products -20/-10°C
WHERE CAN I USE THE ACCESSORY?
Refrigerators and refrigerated counters with new touch thermoregulators (EV3)
Refrigerators
NEX-TO
FREEZY NEW, not including models FD70LB and FD70CP
SHINE NEW
Refrigerated counters
UNIVERSAL
TWIN
Refrigerated counters preset for remote unit