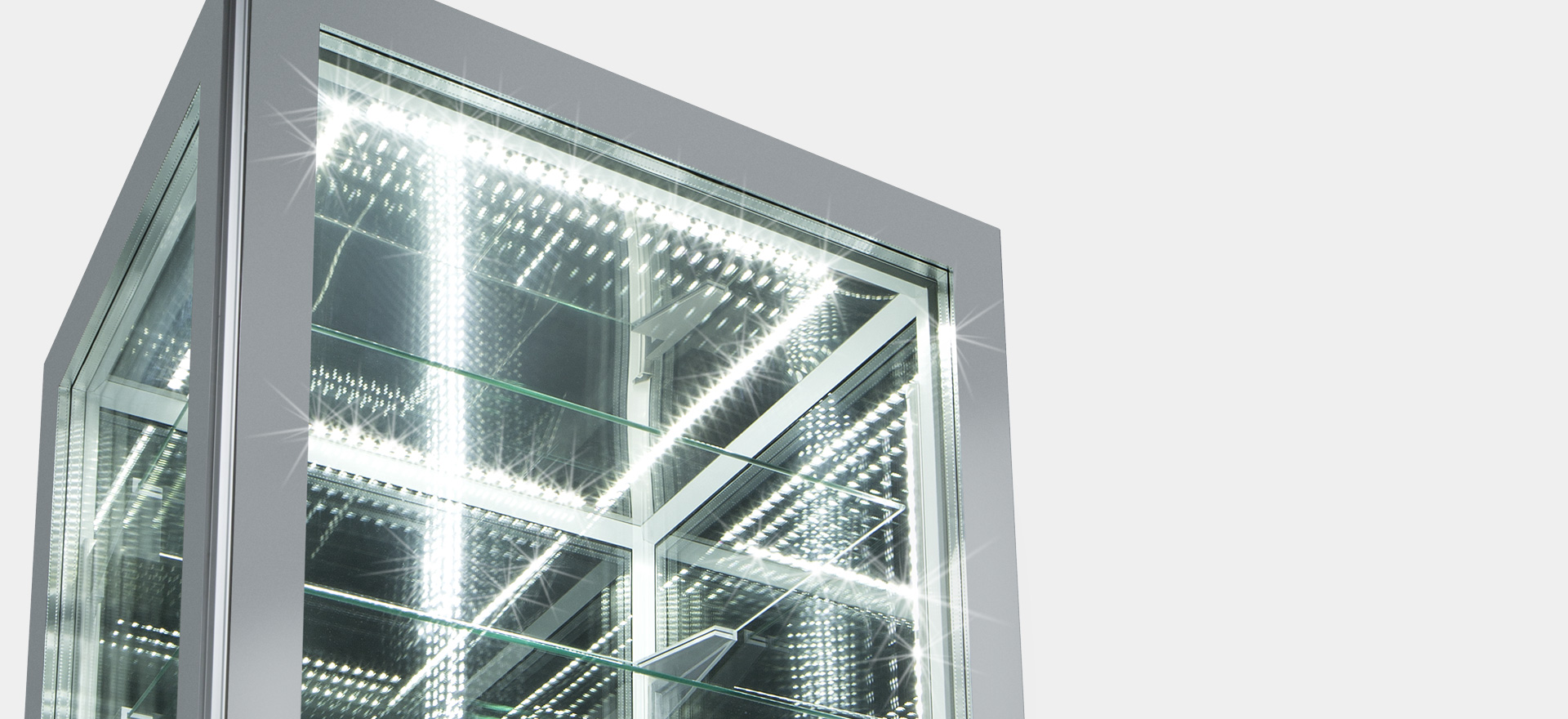 LUXOR
NEW COLORS
CONTEMPORARY
DESIGN
LUXOR NEW COLORS
The Luxor New Colours series of refrigerated display cabinets for bars, confectioner's shops, ice cream parlours, and restaurants renders every environment even more special and unique, while at the same time providing every product on display with the exclusivity it deserves by offering the selection of three different colours (White, Black and Silver), all of which come complete with high luminosity LED lighting bars and capacitive control boards.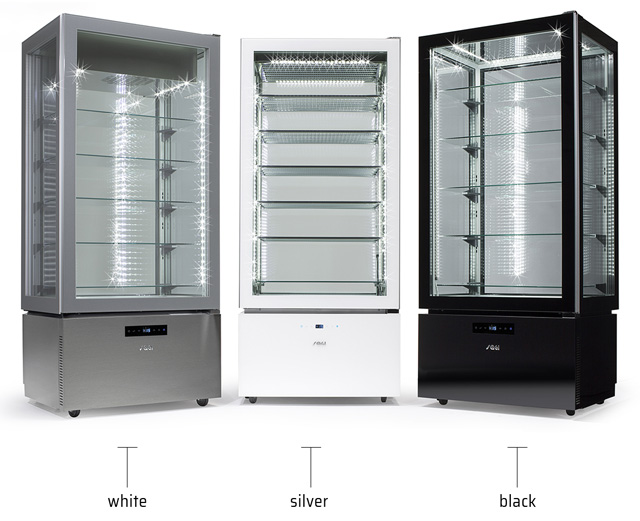 NEW VISIONS
The secret of temptation
Designed to connect the elegance of its form with the highest evaluation of content, Luxor transforms exposition into a real exhibition of taste that attracts and draws you in at first sight.
The display compartment bay, completely in tempered glass, with its innovative shelf support system, increases visibility from any sight angle.
The studied dimensions, connected to the lightness of the structure with integrated "invisible" handles, multiply the display space and optimise visibility from the first to the last level.
The led lighting creates a luminous and inviting ambience.
The lower structure without frontal holes, masterfully hides the wheels and renders the display unit sleek and light.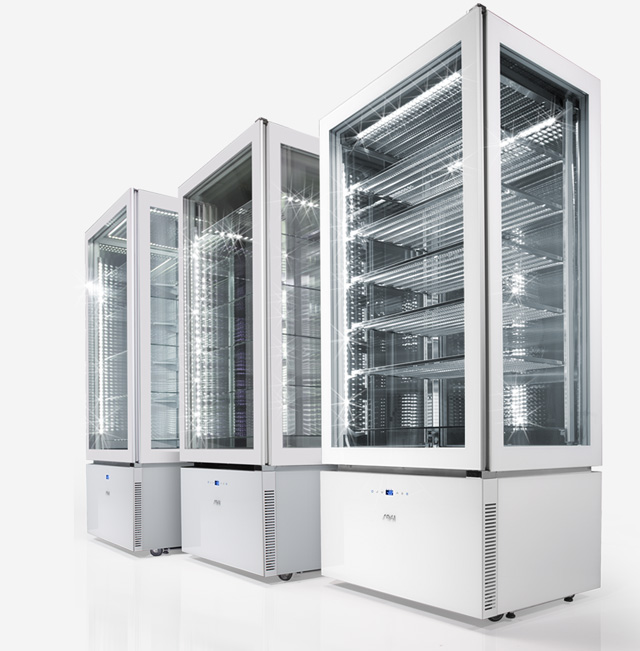 EXTRA VALUE
To increase sales
With its different sizes and colours, luxor has the magic ability to multiply the value of displayed goods, with the aim of increasing sales. Customers are carried away with temptations offered by elegant, bright displays that stimulate their desire to indulge in pleasurable, special, tasty treats.